If you have received a email  to view a case using 3shape 3d Viewer, please use the following instructions below to setup the system. In the email you should have recieved 2 links to files. Once you have finished downloading both, Proceed.     1.  Both files that you received were compressed using a standard ZIP format to save space. Most newer computers have Zip extractors currently on them. If your computer does not have this type of function pre-installed you can use a FREE program listed below to install on your computer. You can also find your own using Google or any other search site. Just Search for "Zip extract" and your results should be in the thousands. Do not pay for a program there are way to many that are Free. 7zip extractor To see if you have this ability already or are ready to extract both files: Right click on the File->7zip->Extract Here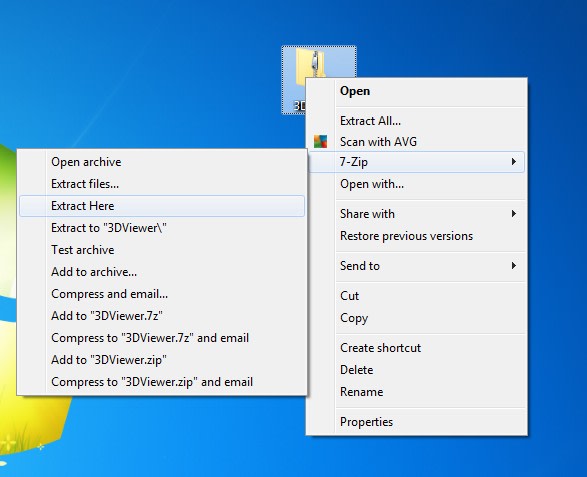 Repeat the step above for both files.   2. Inside the 3D Viewer folder. Run the 3d Viewer program. Double click 3Shape_3DViewer.exe program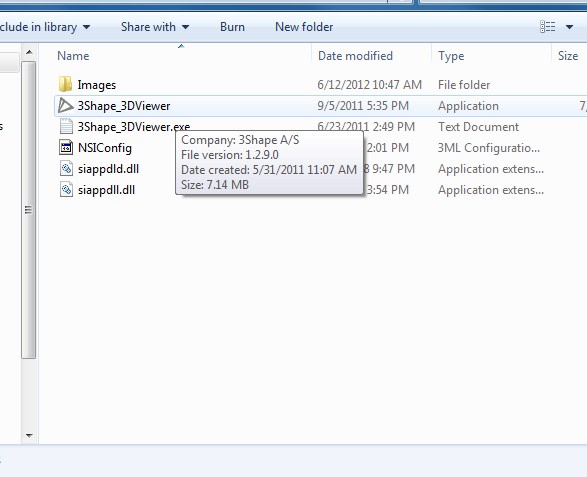 3. Once the program loads you need to load the 3d Patient files that you extracted earlier. There might anywhere from 2 to 3 files you will need to open. If there was only 2 files they should be labeled PreperationScan and AntagonistScan. If there was a 3rd file it should be labeled Cad-File. Repeat the steps below to open all files. Inside the 3shape_3dViewer program, at the top of the program: Goto File->Open   or  click ctrl+O A new window should popup asking you to locate the 3d file. It does not matter which file you select 1st, you will just need to load all of them.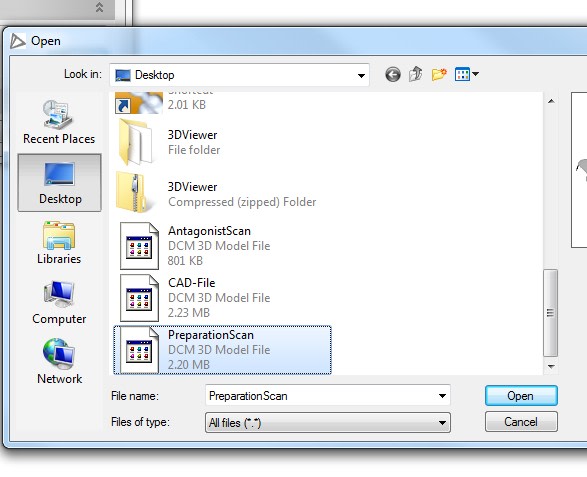 Repeat for all 3d files extracted. 4.  Once all files are loaded please review the case and finish what was requested in the email.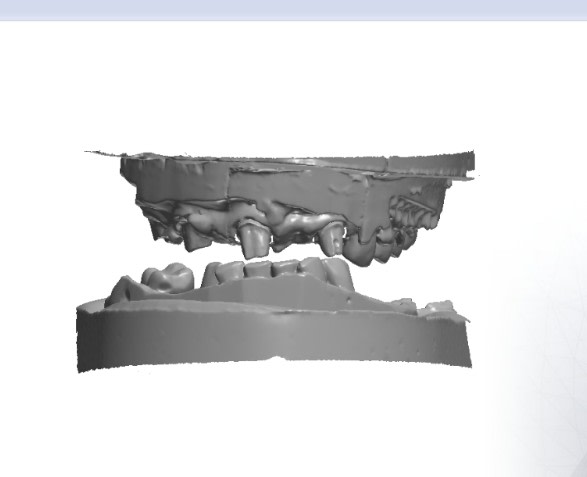 If you have any further questions or problems please dont hesitate to email or contact us by phone.