IPS e.Max
IPS eMax is an affordable, metal-free alternative to porcelain fused to metal dental restorations and provides world-class esthetics and outstanding marginal accuracy. Its unique lithium disilicate framework has added strength (360 MPa) for single-unit anterior or posterior crowns and 3-unit anterior bridges.
IPS eMax can be cemented conventionally or bonded for maximum retention on non-retentive preparations. Prescribe IPS e.max® to achieve maximum esthetics, virtually perfect contacts and occlusion, and impressive strength.
If you would like more information on the e.Max material please click here!
Self Adhesive Resin
Panavia SA Cement (Kuraray)
Rely-x Unicem Automix 2 (3M ESPE)
Max Cem Elite (Kerr)
Resin Modified Glass Ionomer
Fugi Cem Automix (GC America)
Rely-x Luting Plus (3M ESPE)
Resin Bonding (Veneers)
Clearfil Esthetic Cement (Kuraray)
Variolink II (Ivoclar Vivadent)
Rely-x Veneer (3M ESPE)
Calibra (Dentsply Caulk)
Anterior & Posterior Crowns
Anterior 3 unit bridges
Screw-Retained Crowns
Crowns over Custom Abutments
Inlays & Onlays
Veneers
D2740 Crown
D2610 Inlay for 1 surface
D2620 Inlay for 2 surfaces
D2630 Inlay for 3 surfaces
D26962 Labial/Facial Veneer
D2783 Crown 3/4 Porcelain Ceramic
D6245 Pontic Porcelain/ Ceramic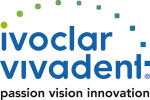 Same-Day Service Available