ZenoStar
Zenostar can be used to make both extremely economical monolithic crown and bridge restorations and esthetic frameworks for individualized ceramic veneering.
Fast and easy to reproduce the 16 + 4 tooth shades from just four basic shades: Zenostar pure, light, medium and intense.
Up to 64 %* more light transmission and a gentle, minimally invasive preparation with less loss of tooth substance and a minimum wall thickness of as little as 0.4 mm enable impressive natural esthetics to be achieved when making full-contour restorations.
Optimized production processes increase the flexural strength by 40 %* to up to 1400 MPa.
A 5-year mastication study has shown that abrasion is similar to that of natural dentine.
* indicates the development of Wieland Blanks from 2005 to today
If you would like more information on the ZenoStar material please click here!
Self Adhesive Resin
Panavia SA Cement (Kuraray)
Rely-x Unicem Automix 2 (3M ESPE)
Max Cem Elite (Kerr)
Resin Modified Glass Ionomer
Fugi Cem Automix (GC America)
Rely-x Luting Plus (3M ESPE)
Nexus RMGI (Kerr)
Anterior & Posterior Crowns or Bridges
Screw-Retained Crowns or Bridges
Crowns or Bridges over Custom Abutments
Inlays & Onlays
Inlay Bridges and Maryland Bridges
D2740 Crown
D6245 Pontic for a bridge
D6740 Abutment for a bridge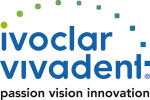 Same-Day Service Available